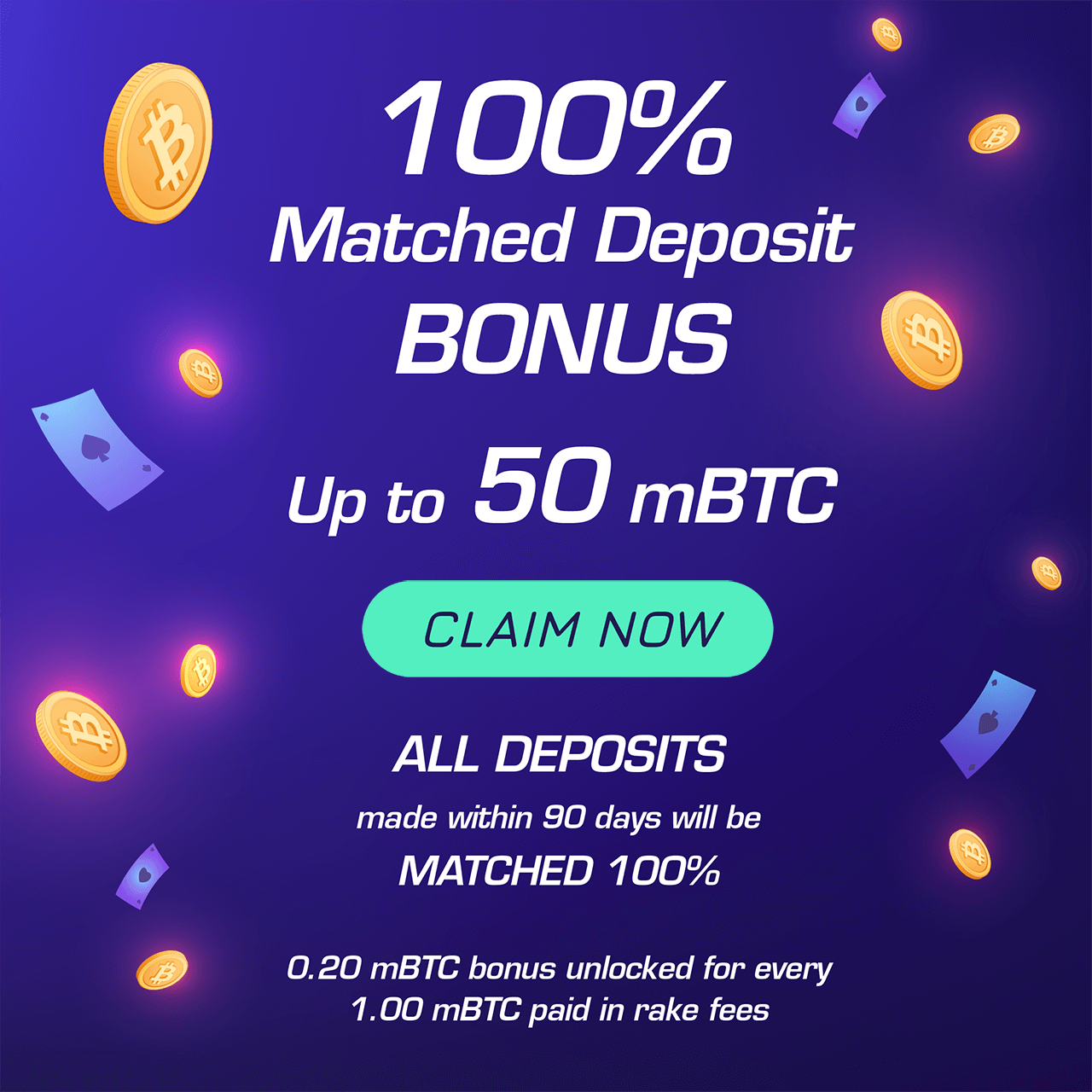 Make a real deposit, and we will match your deposit (100%) up to 50 mBTC. This matched amount is credited to your bonus balance, which unlocks into cash as you play. 0.2 mBTC will be unlocked for every 1 mBTC paid in rake. All further deposits are eligible for the 100% Deposit Bonus, for a period of 90 days from the date of your first deposit.
Once you've made your deposit, you need to generate rake by playing real money games. Every time you pay 1 mBTC in rake, we'll credit your available balance with a bonus of 0.2 mBTC. You have 90 days from the date of your first qualifying deposit to generate the rake needed to release your bonus.
Deposit Bonus Promotion Terms:
1. This promotional offer ("Offer") requires you to make a minimum deposit of 0.2 mBTC up to 50 mBTC ("Eligible Deposit") for a chance to receive a bonus amount in relation to your deposit ("Reward").
2. To qualify for the Reward, players must: (a) make an Eligible Deposit (b) play on any real money table on the Site within 90 days ("Relevant Period") after making the Eligible Deposit during the Relevant Period.
3. The Reward will be paid out for each 0.2 mBTC increment of the Eligible Deposit made.
4. No Reward shall be credited to your available balance for a period exceeding 90 days from first Eligible Deposit.
5. No Deposit made 90 or more days after first Eligible Deposit shall be eligible for this promotional offer.